Parma, a small city in Northern Italy located in the Emilia-Romagna region, often gets overlooked as a destination compared to its neighboring cities, Bologna and Modena.
But Parma is a culinary gem, renowned for its production of Parmigiano Reggiano (aka the regulated version of Parmesan cheese) and Prosciutto di Parma. It also has its own historic center that's a UNESCO World Heritage Site.
For a non-crowded and authentic destination that still has enough things to do for tourists, Parma is a great stop to add to your Italy itinerary. I did a day trip to Parma and here, I share practical travel tips on visiting it. This post covers:
🤔 Bologna vs. Modena vs. Parma
⭐️ Great things to do in Parma
🗓️ An optimized full-day itinerary
📍 Map with key places pinned
🚇 How to get around
Planning a trip to Italy? This Italy guide covers things to know before getting there, including tipping etiquette, common scams, cultural differences and navigating with just English.
Disclosure: This post may contain affiliate links. If you make a purchase through them, I may earn a small commission, at no extra cost to you. Thanks for your support!
Which Is the Best to Visit: Parma, Modena or Bologna?
Parma, Modena and Bologna are three of the most popular cities to visit in the Emilia-Romagna region and are known to have some of the best restaurants in the world.
They're similar enough that you don't need to visit all three, but they also have enough differences to warrant prioritizing them based on your interests.
Here are three key differences between Parma, Modena and Bologna to help you decide on which one to visit.
🌆
Size and Atmosphere
Bologna is the largest and most vibrant of the three. Given its diversity and size, you can easily spend two days there. Bologna is also famous for its distinctive red and orange-colored buildings.
Parma is the smallest city out of the three and a day trip there is sufficient for most visitors. Parma has a small-town vibe, so it's a wonderful place to spend a slow day in Italy.
Modena is in between Parma and Bologna in terms of size and atmosphere, but leans more rural.
✨ Main Attractions
Bologna, being bigger and more touristy, has the most things to do for visitors. It has lively markets, historic architecture, one of the oldest universities in the world and an active music and art scene.
Parma is great for food enthusiasts who want to eat the best Parmigiano Reggiano that Italy has to offer. Due to its contained size, it's easy for visitors to walk and bike around most of the city's historic center. See below for how to get around Parma.
Modena is famous for its balsamic vinegar and is a great place for people interested in luxury sports cars, as it's home to the Ferrari and Maserati museums.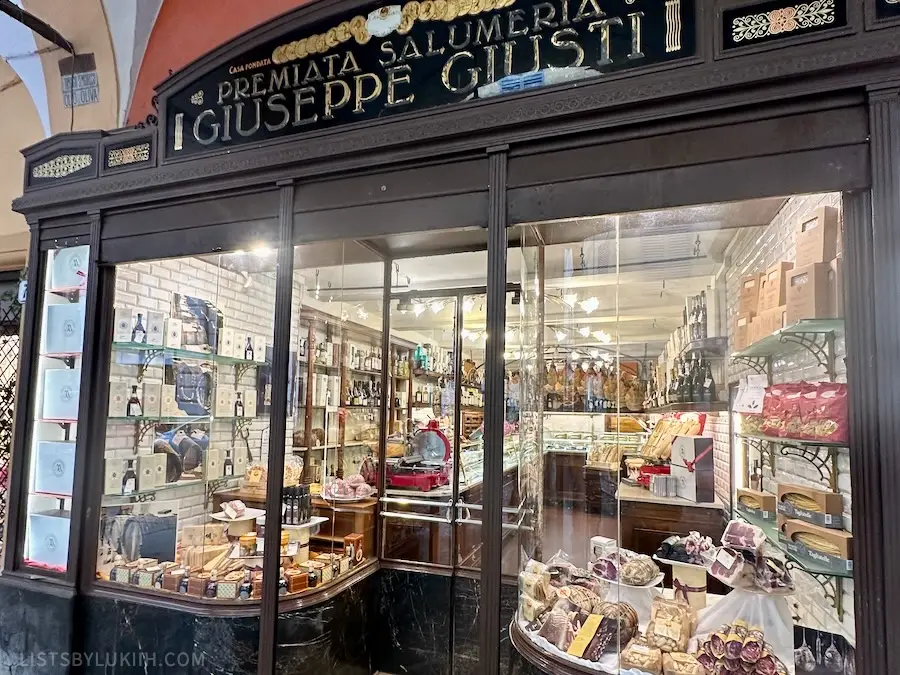 🍝 Food Specialization
Bologna is known for bolognese, tortellini and tortelloni. Some say that it's hard to visit Bologna and not love one of those dishes as almost all restaurants serve it well.
Modena is known for Lambrusco, a sparkling red wine that's one of my favorite types of wine, and balsamic vinegar.
Parma, as mentioned above, is known for excellent Parmigiano Reggiano and Parma ham.
Since Parma, Bologna and Modena are all known for their culinary prowess, it's not a bad idea to pick which one to visit based on restaurants you're interested in eating at.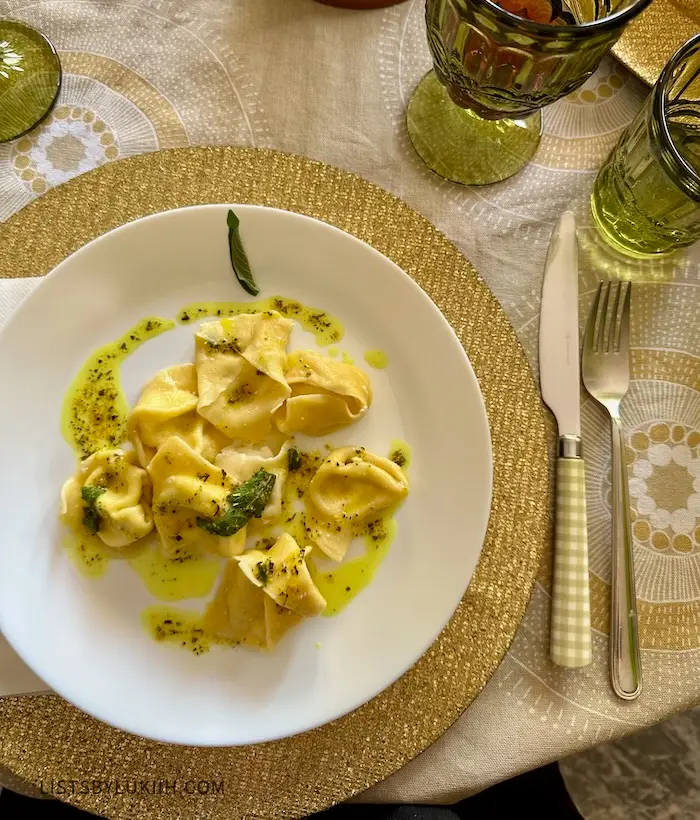 Parma at a Glance
Here's some general information on the city of Parma to help you plan your trip.
🧀 Known For
Parma is known for the production of Parmigiano Reggiano (aka the regulated version of Parmesan cheese) and Prosciutto di Parma. It also boasts the annual Parma Ham Festival in September and several architectural landmarks.
📍 Location
Parma is located in the Emilia-Romagna region of Northern Italy. It's about a 30-minute train ride from Modena and a 50-minute train ride from Bologna.
☀️ Best Time To Visit
Parma has mild weather and fewer crowds compared to other more popular Italy destinations, but the best time to visit it is during the spring (April to June) and the fall (September to November). Summer tends to be hot and has higher crowds. I visited Parma in May and wore long pants and a light jacket most of the time.
⏳ How Long To Visit
Parma can be visited as a day trip from Modena or Bologna. One day will give you enough time to visit top Parma attractions and eat plenty of cheese and Parma ham. I don't recommend staying longer than two days unless you've visited Italy multiple times already.
This Northern Italy itinerary shows how to visit five destinations, including Parma, in ten days.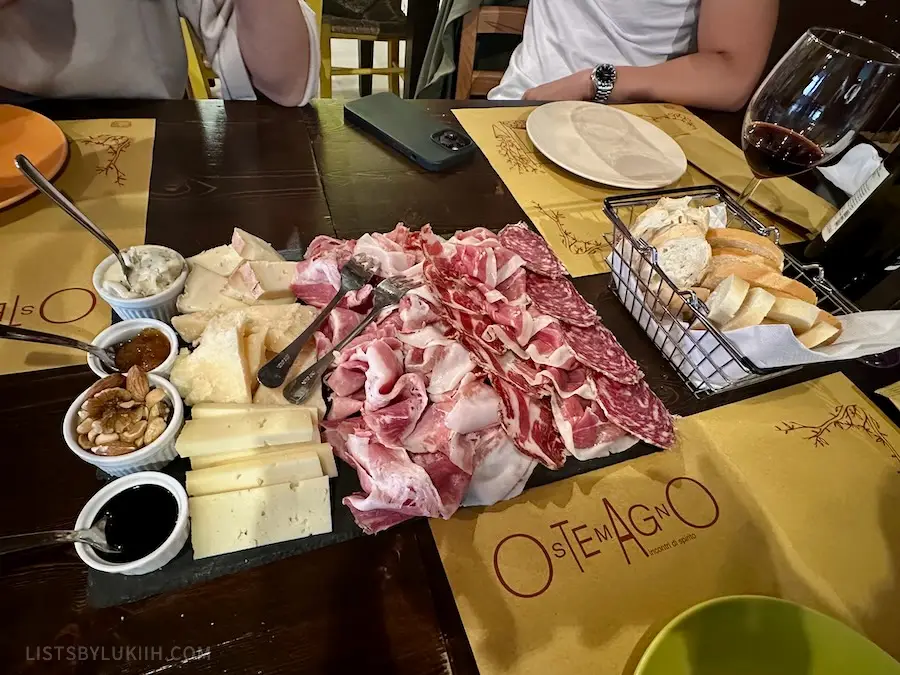 3 Essential Tips for Visiting Parma
Here are three practical tips to keep in mind when visiting the city of Parma.
💬 Tip #1: Expect locals to have a lower English proficiency.
Roughly 13% of the Italian population speaks basic English and that percentage drops when you visit smaller cities like Parma.
Compared to other cities like Rome, Florence and Venice, I found it much harder to order and ask questions in Parma.
Expect to use a translation app more often and/or brush up on some common Italian phrases while visiting Parma.
🗓️ Tip #2: Avoid visiting Parma on certain days.
Parma is a small city, so it can become a slow and sleepy area when many places are closed. Parma shops are generally closed on Sundays and holidays. Some are even closed on Saturday afternoons and Monday mornings.
I was in Parma on a Monday afternoon and things seemed generally open.
This itinerary shows how you can efficiently fit a trip to Parma during your Italy trip.
👟 Tip #3: Wear comfortable shoes for walking or biking.
Due to its contained size, Parma is a pedestrian-friendly town that's also very bikable. See below for more details on how to get around Parma.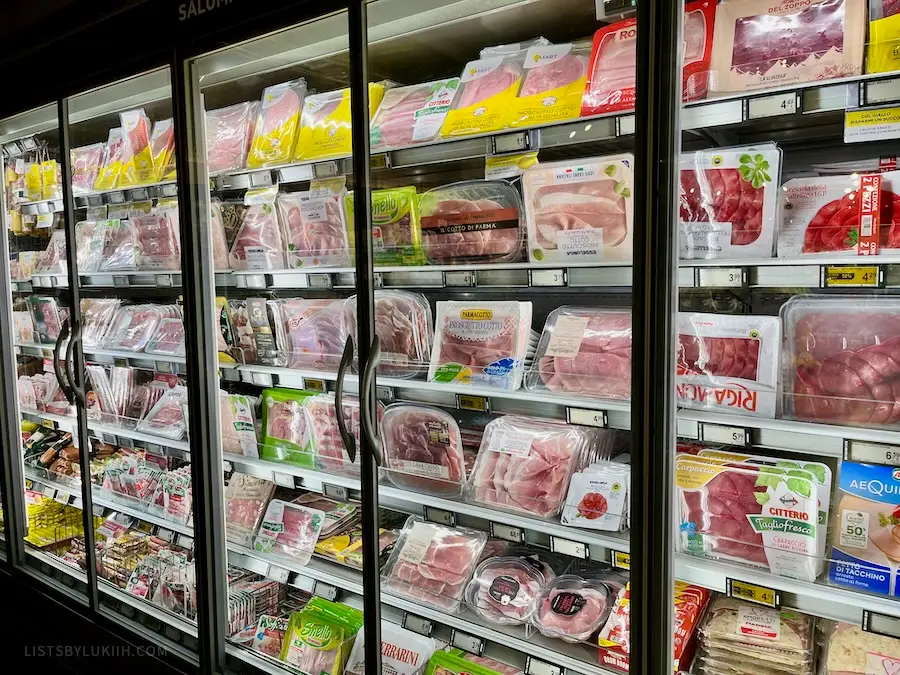 Getting Around Parma
Most visitors travel to Modena or Bologna and then take a train to Parma for a day trip. Once you're in Parma, you can get around the city by walking, biking, taking the bus or calling a taxi.
👟 Walking
Parma's center is small enough that you can get to most attractions on foot. It takes about 30 minutes to walk from one end of the city center to the other. Walking is how I primarily got around Parma and I found it efficient.
🚲 Bike
Biking is an efficient and cost-effective way to see Parma. You can rent a bike for about €12/day (~$13 USD) from several places, like Cicletteria which is located next to the train station.
🚌 Bus
Parma also has a bus system that you can use; see the Tep bus's official website for more details. You can buy a daily bus ticket for €4.80 (~$5.25 USD).
🚕 Taxi
If you need to go further out of the city's center (e.g., to go to a specific restaurant), you can also call a taxi in Parma. However, taxis are usually expensive by Parma's standards, with rides costing more than $10 USD.
Parma Map With Recommended Places
This Italy map has all the recommended places in Parma pinned.
5 Great Things To Do in Parma
After collectively spending two days in the city of Parma and experiencing many of its top attractions, my friends and I have compiled a list of the five best things to do in Parma, ranked in rough priority order.
1. Eat Parmigiano Reggiano and Prosciutto di Parma
🤔 Why: Parma specializes in producing high-quality Parmigiano Reggiano (the upgraded and regulated version of Parmesan cheese) and Parma ham (aka prosciutto). It also boasts some of the best restaurants in the world.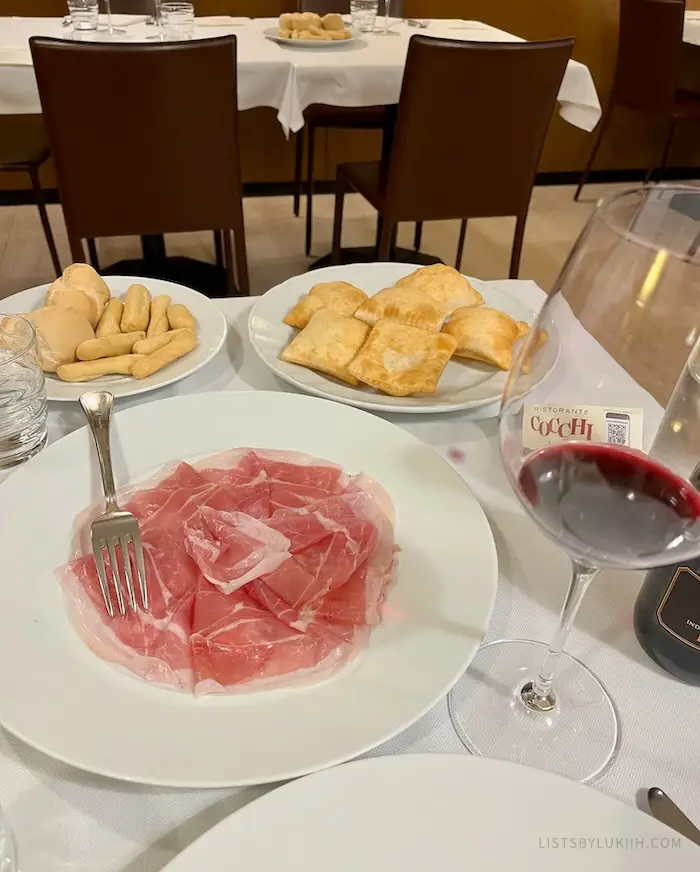 🧀 Where to eat: You can eat Parmigiano Reggiano and Parma ham at a restaurant or by going on a food tour.
As is true in many places in Italy, make a reservation for well-known restaurants in Parma to guarantee seating. You might have to contact the restaurant through email or WhatsApp (I did my reservations through email) and wait more than 24 hours for a confirmation, so plan ahead.
⏰ Suggested duration: Eating in Italy is a leisure activity, so expect to spend over an hour dining. My lunch in Parma took almost two hours on a weekday. Expect to spend at least three hours on a Parma food tour.
💰 Expected cost: Parma's high-quality restaurants are generally more affordable than many US restaurants. I spent $34 USD per person for lunch at a Michelin Guide restaurant that included drinks, several entrees and dessert. Expect to spend about $90 USD for a Parma half-day food tour.
🍀 My take: I made reservations at Cocchi, a Michelin Guide restaurant that's well-loved by Parma locals. As someone who loves eating cheese and cured meats, I thought their Parmigiano Reggiano and Parma ham were exceptional. I also really enjoyed their tortelli.
One of the best things I discovered in Italy is Lambrusco, a type of sparkling red wine from the Emilia-Romagna region. It's not specifically a Parma wine, but it's hard to find it elsewhere in Italy, so I recommended trying a glass in Parma.
2. Take a Parmigiano Reggiano factory tour
🤔 Why: As mentioned above, Parma specializes in producing Parmigiano Reggiano, so this is the best place to learn about Parmesan's production techniques and process.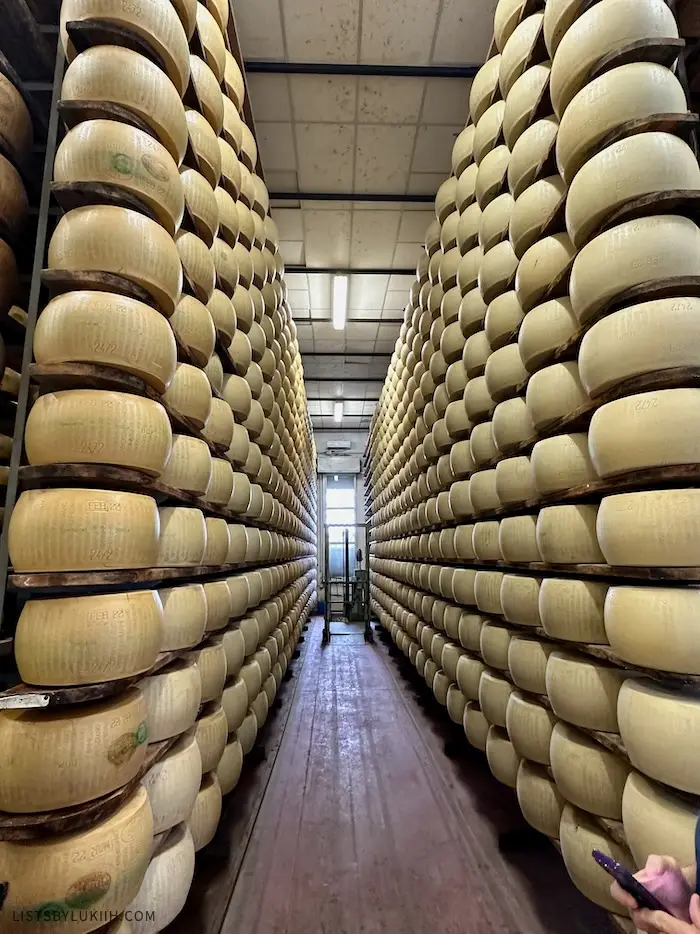 🧀 Getting there: Parma tour operators will provide transportation either by bus or more rarely, by bike. Parma tour operators conduct one Parmigiano Reggiano tour per day because the factories make only one batch per day, usually at around 9 am. Here are two highly-rated Parma factory tours:
This Parmigiano Reggiano guided tour has almost only five-star ratings and includes a short bike ride to the cheese factory. You then bike back into town for a cured ham and Parma wine tasting.
This highly-rated Parma tour visits both a Parmigiano Reggiano and Parma ham factory if you want to learn about both.
⏰ Suggested duration: Most cheese and ham factory guided tours in Parma will last about three to five hours.
💰 Expected cost: Parmigiano Reggiano factory tours start at around $90 USD for a half-day tour and shoot up to $200 USD for a full-day, private tour.
🍀 My take: Going on a Parmigiano Reggiano factory tour is a great way to sample the cheese and cured ham that Parma is famous for without having to do too much research on which restaurants serve it best.
3. Walk around Parma Centro's shopping area
🤔 Why: One of the ways in which Parma is unique from its neighboring cities, Modena and Bologna, is that it has a small-town atmosphere while still offering lively markets and shopping streets.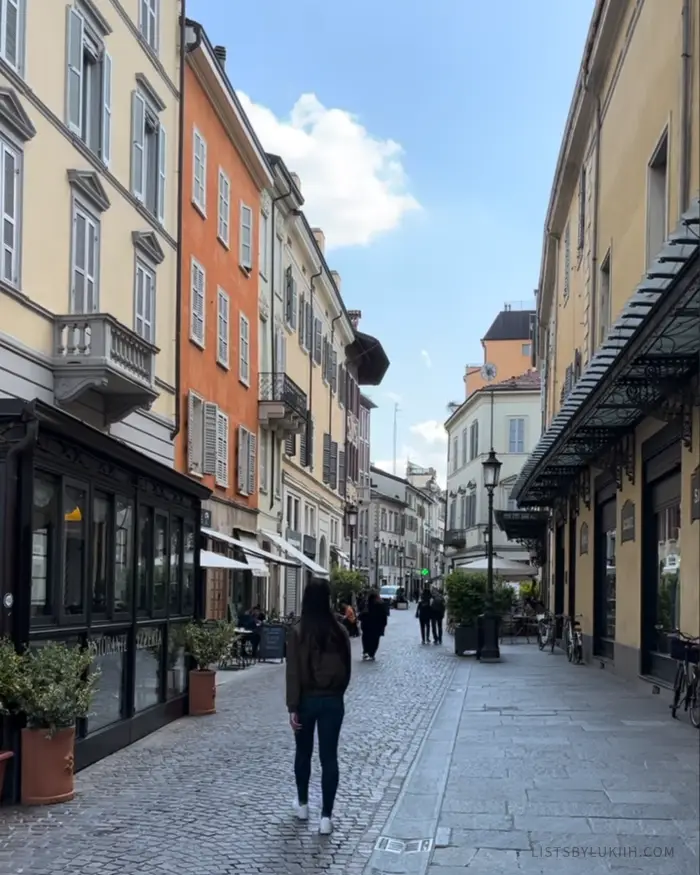 👟 Getting there: One of the best streets to shop in Parma is Strada Cavour because it offers a mix of local and international brands. The streets are also lined with cafes, gelaterias and restaurants when you need to take a break.
⏰ Suggested duration: You can spend 30 minutes to three hours window shopping and exploring Parma's city center.
🍀 My take: Wandering around Parma's city center without a clear destination was a great way to enjoy the town and embed myself in its lively small-town atmosphere.
4. Visit the park, Parco Ducale
🤔 Why: Parco Ducale, a relatively large park with beautiful gardens, historical landmarks and a lot of space for relaxation, is one of Parma's main attractions and is worth visiting.
👟 Getting there: Parco Ducale is located in the heart of Parma's city center.
⏰ Suggested duration: You can spend 30 minutes to an hour walking through Parma's park.
💰 Expected cost: There's no entrance fee to Parco Ducale.
🍀 My take: Parco Ducale is a great place to end your Parma day trip if you want to slow down and have a peaceful walk after a busy day of doing a factory tour and exploring the more bustling streets of Parma. I sat down at a bench in Parco Ducale and people watched for more than 20 minutes.
5. Cross the Ponte Verdi
🤔 Why: Ponte Verdi is a historic bridge in Parma that's pedestrian-friendly and located above Torrente Parma, which is a river that flows through the city.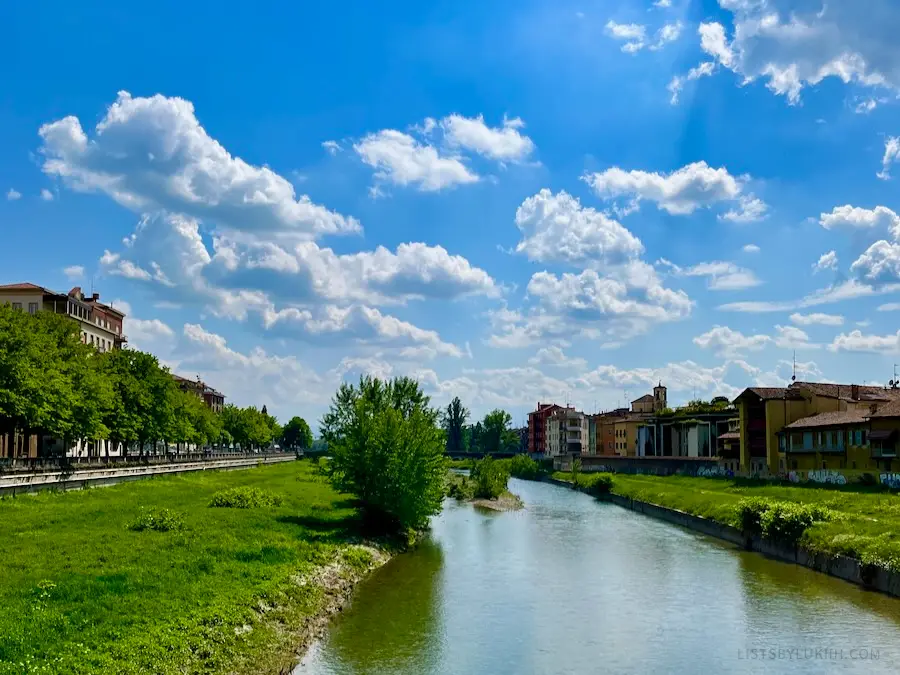 👟 Getting there: Ponte Verdi is located right next to Parco Ducale and is often seen as the gateway to the park.
⏰ Suggested duration: You can spend 10 to 15 minutes walking over Ponte Verdi and looking out at the river.
💰 Expected cost: There's no entrance fee to Ponte Verdi.
🍀 My take: Ponte Verdi is a beautiful, natural stop in Parma. The bridge and the surrounding area are quiet and well-kept. Compared to the bridges in other Italian cities, it has a much more rural vibe.
7 Other Great Things To Do in Parma
Here are other seven great things to do in Parma, especially if you're more interested in history, art and architecture.
I don't recommend prioritizing these attractions if you're only doing a day trip to Parma because I think you can find more renowned and interesting alternatives to these in other parts of Italy.
If you have extra time in Parma and love history or art, these are great additions to your itinerary, but I otherwise recommend prioritizing the great things to do above.
Day Trip Itinerary for Parma
Below is a great way to spend a day in the city of Parma while doing all the activities mentioned above.
This day trip itinerary is the improved version of my Parma itinerary during my two-week trip to Italy. I've included some of my actual timestamps to give you an idea of how long you might need for each activity and how to efficiently sequence things.
Parma Itinerary
I share all my Parma travel budget doing an itinerary similar to the one above in this Italy cost breakdown.
If you have any questions or thoughts, feel free to leave them in the comments below.
🧋 This site is run entirely by me, Lukiih. I spend hours writing each article to ensure its accuracy and conciseness. If you find my site helpful, you can say thanks by buying me bubble tea!