Hi, my name is Lukiih (pronounced "lucky" 🍀) and I make practical lists on travel. I try to make my lists helpful and easy to skim.
I started this blog in late 2022 after looking at hundreds of travel blogs and finding myself scrolling through more fluff than I would like. If you're like me, you appreciate structured and helpful information served in a bullet point format with fewer words.
All opinions on my site are honest and my own. I do not get paid by operators to write about any tours or experiences, and I only recommend products I use.
If you want me to send you a very short email whenever I release upcoming destinations, let me know through my contact form or subscribe to my newsletter.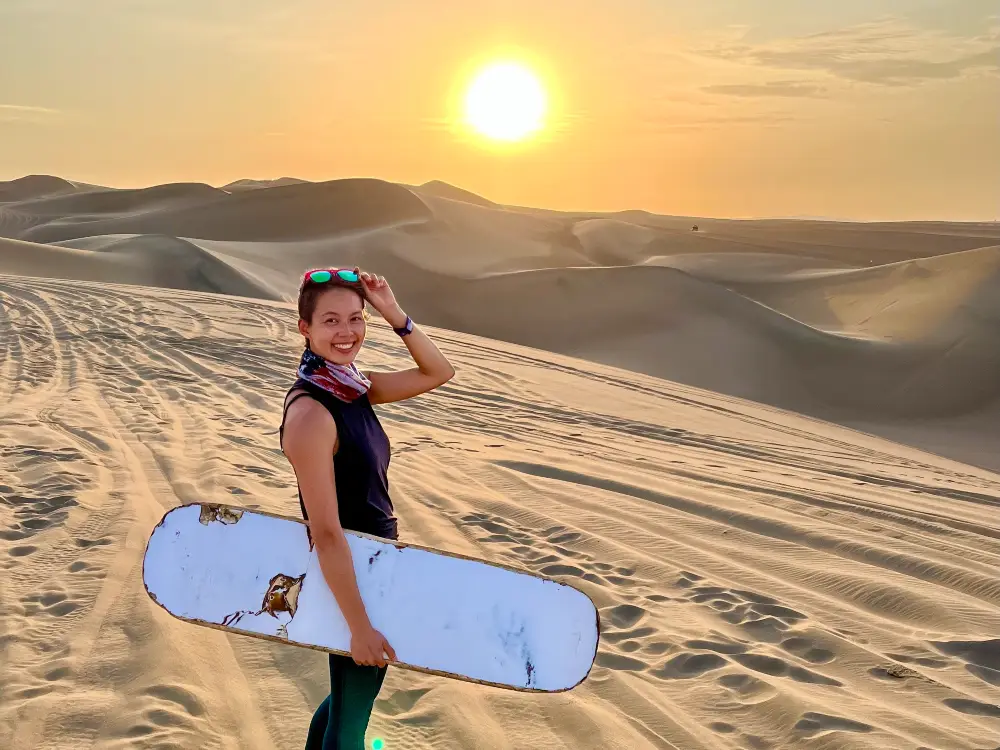 About My Travel Lists and Guides
My travel lists, guides and templates are created for anyone who prefers to skim and focus on practical information when doing their trip and vacation research.
My travel lists are especially great for travelers who…
🏃🏻‍♀️ …are active and like to pack a lot in a day.
Most of my great things to do recommendations are on the active side. I tend to recommend activities like hiking, biking, rock climbing, horseback riding, spelunking, etc. I also like to feel like I made the most out of my trip, so many of my itineraries are packed with activities that you can easily modify for more downtime.
💰 …are mid-range budget spenders.
My travel recommendations average $100-$200 cost per day, which you can check through my trips' cost breakdowns. A mid-range budget spender is someone who isn't staying at hostels nor luxury hotels, is generally eating at $ to $$ restaurants (and the occasional $$$ to $$$$ restaurant) and tends to pay for tours and more convenient transportation, but rarely for private or the most convenient ones.
✌🏻…like to travel with friends or by themselves.
I tend to travel with friends and occasionally by myself, so my recommendations, tips and budget reflect that type of setup when traveling. I don't have kids nor do I tend to travel with a big family, so I can't realistically write practical tips on that experience.
💬 …speak English and are from the United States.
I'm from the US and my primary language is English. I'm Asian-American and my travel lists are created with an American lens, which also means that some of my tips around currency, visas, cultural norms, etc. are most helpful for other Americans.
Find Lukiih Elsewhere
Listsbylukiih.com is where I share most of my travel tips and recommendations, but you can also see many of my blog posts in a short video format on Instagram, YouTube and Tiktok.
Special Thanks
Many thanks to my friends who've helped contribute and review my travel content:
Ryan Hermstein
Marshall Carpenter
Shannon Tsai
Owen Churchill
Ying Chen
Katherine Cuan
Alison Lau
Meghan Bartlett
Sam Coates
Ella Park-Chan
Wendy Foo
Michael Xu
Annie He
Isabela Arria
Loukya Kanakamedala
Christina Chang